Junior
Superintendent: Kari Stofer - - 308- 440-8936 -

Exhibit Checkin: Wed, Jul 19 form 4:00 pm - 7:30 pm - No exhibits accepted after 7:30 pm
Exhibit Pickup: Sun, Jul 23 from 3:00 pm - 4:30 pm
General Information:
16 and Under by January 1
Articles must be in the hands of the superintendents at entry time.
Junior Department is for exhibitors under 16 years of age.
4-H members may exhibit in any category different from the 4-H project(s) they are enrolled in.
One entry per class - if an exhibit is listed by class, it cannot be entered under miscellaneous.
Items entered in any other county fair or show are not eligible.
The exhibit must have been made, not purchased, by the exhibitor in the last year.
The superintendent reserves the right to decline any entry.
Include the recipe with the baked item (the recipe must be neatly written by the exhibitor).
The age division of all classes
---
Bread
All rules in the corresponding adult class apply - include neatly hand written recipe.
G01007 Dinner rolls, four
G01009 Kolaches, four
G01010 Muffins, four
G01011 Rye or whole wheat, 5/8 loaf
G01012 Bread, misc
G01013 Banana, 5/8 loaf
G01014 Zucchini, 5/8 loaf
G01015 Cornbread, 5/8 loaf
G01016 Coffeecake, 5/8 of pan
G01018 Cinnamon rolls, four
Canning
G01065 Any canning
G01066 Pickled items
Decorated Cake and Cookies
Artificial cake/cake mixes allowed display on foil wrapped cardboard and cover in plastic.
G10130 Cake
G10131 Cupcakes, four
G10132 Cookies, four
Dried Fruit, Vegetables, Herbs
Place 1/4 cup of vegetable or herb or 6-10 pieces of fruit in a small glass jar - label with contents.
Homemaking Sewing
May not exhibit work previously exhibited at a county fair.
G01101 Blouse
G01102 Dress
G01103 Sports clothing
G01104 Sleepwear
G01105 Sewing, misc.
G01106 Skirts
G01107 Pants
G01108 Decorated clothes
Junior Art
All framed pictures should be ready to hang - mount drawings/pictures on construction paper/cardboard for hanging may not exhibit work previously exhibited at a county fair.
G01240 Original oil painting
G01241 Original watercolor
G01242 Original pastel or chalk
G01243 Original acrylic
G01244 Mixed media
G01245 Tempera painting
G01246 Pencil, original drawing
G01247 Crayola, original drawing
G01248 Colored pencil, original drawing
G01249 Marker, original drawing
G01250 Ink drawing
G01251 Charcoal drawing
G01252 Finger painting
G01253 Paint by number
G01254 Tolle painting, painting on objects
G01255 Sand painting
G01256 Print - potato, silkscreen, linoleum, etc. drawing
G01258 String art
G01259 Mosaic/Weaving
G01260 Collage
G01261 Marker, velvet picture
G01262 Scratch art
G01263 Any other art
G01264 Marble Whipping
G01265 Zentangle
G01266 Digital art
G01267 Comic art
GO1268 Manga or Anime
GO1269 Original painting, any medium, 7 & under ONLY
GO1270 Original drawing, any medium, 7 & under ONLY
GO1271 Original mixed media, 7 & under ONLY
GO1272 Coloring page, 7 & under ONLY
GO1273 Any other art, 7 & under ONLY
Junior Cake
Display on foil wrapped cardboard and cover in plastic - Exhibit 5/8 of a cake or four cupcakes - no cake mixes - all rules in the corresponding adult class apply - include neatly handwritten recipe.
G01017 Chocolate
G01019 White
G01020 Sponge
G01021 Spice
G01022 Applesauce
G01023 Banana
G01024 Zucchini
G01025 Cake, misc.
G01026 Cupcake, misc.
G01027 Carrot
G0119 White layer
Junior Candy
Homemade - include neatly hand written recipe.
G01058 Any candy, 6 pieces
Junior Cookie
Display four on a small plate covered in plastic - include neatly hand written recipe.
G01041 Chocolate chip cookie
G01042 Sugar cookie
G01043 Oatmeal
G01044 Peanut butter
G01045 Chocolate cookie
G01046 Chocolate drop
G01047 Butterscotch
G01048 Snickerdoodle
G01049 Brownie
G01050 Any other bar cookie
G01051 Any unbaked cookie
G01052 Cookie, misc
Junior Photography
General information for classes G01305 to G01314. One photo, preferably 8x10, per entry unless specified, must be mounted. If you wish, pictures may be captioned. The same photograph may NOT be entered in both Open Class and 4-H.
G01305 Nature
G01306 Human interest, People
G01307 Inanimate, Still Life
G01308 Storytelling
G01309 Other
G01310 Self Portrait
G01311 Animal
G01312 Collage, digital or physical, may have multiple photos
G01313 Digitally enhanced
G01314 Landscape
G01315 Aquatic
G01316 Birds
G01317 Abstract
G01318 Flower
G01319 Black & white
G01320 triptych, three photos
Language Art
G01295 Scrapbook
G01296 Scrapbook, 7 & under ONLY
G01297 Original Short Story, 7& under ONLY
G01300 Original Short Story, Handwritten
G01301 Original Short Story, Illustration
G01303 Penmanship
G01304 Poetry
Legos & K-NEX
2023 Theme – WHAT IS IT LIKE 50 YEARS FROM NOW? - display exhibit on board no bigger than 15"X15" X15"
G01290 Legos 7 & under, no kit
G01291 Legos 8 & over, no kit
G01292 K-NEX 7 & under, no kit
G01293 K-NEX 8 & over, no kit
Miscellaneous Article
G01110 Knitted or crocheted
G01111 Embroidered
G01112 Play toy, decorated toy
G01113 Tie blanket, fleece
G01114 Needlepoint
G01115 Pillow
G01116 Quilted
G01117 Counted cross-stitch
G01118 Doll clothing
G01119 Decorated clothing item
G01120 Any other article
G01121 Pieced or patchwork
G01122 Stuffed animals
GO1123 dyed fabric
GO1124 wall hanging
GO1125 purse/wallet
GO1126 recycled material
Miscellaneous Craft
May not exhibit work previously exhibited at a county fair.
G01200 Miscellaneous craft
G01201 Weaving, not paper
G01202 Leather craft, any article
G01204 Scrapbook
G01205 Novelties
G01206 Dolls
G01207 Bead, jewel, sequin work
G01208 Shell craft
G01209 Jewelry
G01210 Dough art
G01211 Craft sticks, any article
G01212 Stained glass
G01213 Picture Frame
G01214 Holiday decoration
G01215 Tin punch
G01216 Macramé
G01217 Paper Mache
G01218 Plastic canvas
G01219 Misc. handwork made from recycled materials
Models
Mount on board or form board. Kit is acceptable. May not enter work that has been previously exhibited at a county fair.
G01231 Car
G01232 Truck
G01233 Boat
G01234 Aircraft
G01235 Other
G01236 Spacecraft
GO1237 Completely original
Pie
Display in disposable aluminum pie tin - include neatly hand written recipe.
G1137 Pie, Fruit
G1138 Pie, Cream
G1139 Pie, Meringue
Sculpture and 3 D Objects
May not exhibit work previously exhibited at a county fair.
G01278 any other sculpture
G01279 Ceramic
G01280 Pottery
G01281 Plaster craft
G01282 Original sculpture
G01283 Stepping stone
G01284 Painted rock/landscape rock
G01285 Diorama
G01286 Doll Furniture
G01287 Furniture
G01288 found objects
GO1289 Coil
GO1294 Legos, kit, 7 & under ONLY
Wood Crafts
Other Accessories may not enter work previously exhibited at a county fair.
G01220 Wood carving
G01221 Wood burning
G01222 Wood, constructed
G01223 Wood, painted/finished
G01224 Derby car, paint only
G01225 Derby car, painted, hand-crafted body
G01226 Wood furniture, constructed
G01227 Wood furniture, painted/finished
G01228 Bird house, constructed
G01229 Bird house, painted/finished
G01230 Other woodwork
Feature Sponsor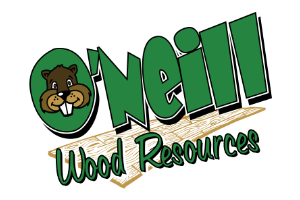 Photo Gallery