Foods
Superintendent: Janel Laub - - 380-8700 -

Exhibit Checkin: Wed, Jul 19 form 4:00 pm - 7:30 pm - No exhibits accepted after 7:30 pm
General Information:
All canning must be done within the year of the fair, past 12 months.
Articles must be in the hands of the superintendents at entry time - no exhibits accepted after 7:30 p.m.
Any entry that is duplicated by a member of the same family will be disqualified.
No canned food will be opened except in case of doubt.
Jellies may be opened and cut to show consistency.
All baked goods, except pies, must be wrapped in plastic bags or be disqualified.
One entry per class.
Exhibitor's name will be covered at the time of judging.
Placing/awards are at the discretion of the judge.
All exhibits must be picked up from 3:00 – 4:30 p.m. Sunday, July 23.
---
Bread Basket
Bake bread in regular loaf pan, bring 5/8 of a loaf; machine bread, bring entire loaf.
F21101 Rye
F21102 White
F21103 Whole wheat
F21105 Banana
F21106 Rhubarb
F21107 Pumpkin
F21108 Pumpernickel
F21109 French
F21110 Strawberry
F21111 Zucchini
F21112 Cornbread
F21113 Coffeecake
F21114 Dinner rolls, five
F21115 Cinnamon rolls, five
F21116 Kolaches, five
F21118 Cake doughnuts, five
F21119 Raised doughnuts, five
F21120 Cream puffs, fill, five
F21121 Plain muffins, five
F21122A Muffins, misc, five
F21122 Fruit muffins, five
F21123 Biscuits, five
F21124 Yeast bread
F21125 Quick bread
F21127 Machine bread, white
F21128 Machine bread, wheat
F21129 Machine bread, misc
F21130 Bread, Misc
Cake
Place on foil wrapped cardboard and wrap in plastic bag - exhibit should be 5/8 of a cake - no mixes - do not frost.
F31131 Angel food cake
F31135 German chocolate cake
F31138 Sponge cake
F31139 Burnt sugar cake
F31140 Spice cake
F31141 Marble cake
F31143 Fruit cake
F31144 Applesauce cake
F31145 Raw apple cake
F31147 Jelly roll
F31148 Banana cake
F31149 Upside down cake
F31150 Bundt cake
F31151 Carrot cake
F31152 Zucchini cake
F31153 Poppy seed cake
F31155 Cupcake, any, five
F31156 Cake, misc
Candy
Homemade - exhibit six pieces.
F01245 Fudge, chocolate
F01250 Peanut brittle
F01251 Mints
F01252 Caramels
F01253 Covered candy (cream center, cherries, etc.)
F01254 Fudge, peanut butter
F01256 Praline
F01257 Toffee
F01258 Pretzel, dipped
F01259 Peanut cluster
F01260 Candy, misc.
Canned Soup
(quarts or pints)
F01345 Chili
F01346 Chicken
F01347 Tomato
F01348 Vegetable
F01349 Soup, misc.
Canned Vegetables
(quarts or pints)
F11326 String beans, yellow
F11327 String beans, green
F11328 Beets
F11329 Carrots
F11330 Corn
F11331 Peas
F11332 Sauerkraut
F11333 Cauliflower
F11334 Peppers, red
F11335 Vegetables, mixed
F11336 Peppers, green
F11337 Turnips
F11338 Pumpkin
F11339 Potatoes
F11340 Potatoes, sweet
F11341 Pepper, jalapeno
F11342 Canned vegetable, misc.
Cookies
Four on a large plate placed inside a Ziploc bag.
F01220 Sugar, plain
F01221 Oatmeal
F01222 Icebox
F01223 Peanut butter
F01224 Filled
F01225 Brownies, chewy
F01226 Brownies, cake
F01227 Chocolate chip
F01228 Peanut butter, unbaked
F01229 Chocolate, unbaked
F01230 Peanut bars
F01231 Chocolate drop
F01232 Butterscotch
F01233 Bar
F01234 Lemon bar
F01235 Ginger snaps
F01236 Snicker doodle
F01237 Oatmeal raisin
F01238 Pepper nuts
F01239 Biscotti
F01240 Handy mix treats, include recipe
F01241 Cookie, misc.
Decorated Cake Amateur
Artificial cake/cake mixes allowed.
F41182 Novelty cake
F41183 Decorated cupcakes, five
F41184 Decorated cookies
F41185 Sugar molding
Decorated Cake Experienced
Artificial cake/cake mixes allowed.
F41167 Novelty cake
F41168 Decorated cupcakes, five
F41169 Decorated cookies
F41170 Sugar molding
Dried Fruit
6-10 pieces of fruit in small glass, labeled with contents and time processed.
F01501 Peach
F01502 Apple
F01503 Apricot
F01504 Banana
F01505 Pear
F01506 Cherry
F01507 Grape
F01509 Strawberry
F01510 Misc
Dried Herbs
Place cup of herb in small glass, labeled with contents and time processed.
F01526 Parsley
F01527 Sage
F01528 Chives
F01529 Dill weed
F01530 Basil
F01531 Thyme
F01532 Spearmint
F01533 Mint
F01534 Oregano
F01535 Dried Herb, misc.
F01536 Rosemary
Dried Vegetables
Place cup of vegetable in small glass, labeled with contents and time processed.
F01520 Jalapeno pepper
F01523 Dried misc.
Jelly, Jam, Butter, Syrup
MUST be displayed in regular, standard preferred - label each glass with contents - judge may open glass.
F01429 Apricot
F01430 Cherry
F01431 Grape
F01432 Orange marmalade
F01433 Pineapple
F01434 Peach
F01435 Pear
F01436 Plum
F01437 Rhubarb
F01438 Raspberry
F01439 Strawberry
F01440 Rhubarb/strawberry
F01441 Rhubarb/apricot
F01442 Chokecherry
F01443 Elderberry
F01444 Blueberry
F01445 Apple
F01446 Jalapeno
F01447 Corncob
F01448 Syrups
F01449 Misc.
Juice
(quart)
F01355 Tomato
F01356 Grape
F01357 Apple
F01358 Crabapple
F01359 Plum
F01360 Cherry
F01361 Chokecherry
F01362 Elderberry
F01363 Raspberry
F01365 Juice, misc.
Liqueur
MUST be displayed in labeled, clear bottle - list ingredients.
F01550 Kahlua
F01551 Bailey's Irish cream
F01553 Apricot brandy
F01554 Cream de menthe
F01555 Liqueur, misc.
Meat
(quart or pint)
F01369 Beef, canned
F01370 Chicken, canned
F01371 Pork, canned
F01379 Canned meat, misc.
Meat Preservation
F11511 Teriyaki jerky
F11512 Spicy jerky
F11513 Mild jerky
F11514 Pepper jerky
F11515 Misc
Pickles and Relish
(quart or pint)
F01403 Pickle, dill, whole
F01404 Pickle, dill, hamburger, sliced
F01405 Pickle, dill, spear
F01408 Pickle, watermelon
F01409 Pickle, sweet, whole
F01410 Pickle, sweet, chunk or sliced
F01411 Pickle, bread & butter
F01413 Pickle, cinnamon
F01414 Pickle, beet, whole
F01415 Pickle, beet, sliced
F01416 Pickled green beans
F01417 Pickled asparagus
F01418 Relish, corn
F01419 Relish, pickle
F01420 Relish, cucumber
F01421 Tomato catsup
F01422 Vegetables, mixed
F01423 Pickles, misc
Secretary's Cookie Jar
A gallon jar of assorted cookies to contain not less than six kinds of cookies. Bring one of each kind of cookie in a small box so the judge does not need to open the jar. The blue ribbon jar will be given to the Secretary of the Fair - jar to be returned to exhibitor. The Treasurer will receive second place jar - jar to be returned to exhibitor.
F51242 Secretary's Cookie Jar
"The Goodie Shop" Pies
Display in disposable aluminum pie tin.
F51201 Apple
F51202 Cherry
F51203 Peach
F51204 Raisin
F51205 Pumpkin
F51206 Lemon
F51207 Chocolate
F51208 Butterscotch
F51209 Pecan
F51210 Pie crust, unfilled
F51211 Sour cream raisin
F51212 Coconut cream
F51213 Blueberry
F51214 Rhubarb
F51215 Strawberry
F51216 Custard
F51217 Fruit pie
F51218 Cream pie
F51219 Misc
"The Pantry"
Canned Fruit (quarts or pints) - The jar should be clean so that the glass shines. New lids/bands give better appearance to the exhibit.
F11301 Cherries
F11302 Apples
F11303 Applesauce
F11304 Grapes
F11305 Peaches
F11306 Plums
F11307 Rhubarb
F11308 Apricots
F11309 Pears
F11310 Cherries, bing
F11311 Pineapple
F11312 Raspberries
F11313 Fruit cocktail
F11314 Tomatoes, whole
F11315 Tomatoes, stewed
F11316 Taco sauce
F11317 Spaghetti sauce
F11318 Tomato sauce
F11319 Chili sauce
F11320 Salsa
F11322 Chokecherry syrup
F11323 Canned fruit, misc
Wine Cellar Wines
MUST be displayed in labeled, clear bottle - list ingredients.
F01537 Apple
F01538 Chokecherry
F01539 Crabapple
F01540 Dandelion
F01541 Grape
F01542 Rhubarb
F01543 Elderberry
F01544 Cherry
F01545 Peach
F01546 Raspberry
F01547 White Grape
F01548 Wine, misc.
Feature Sponsor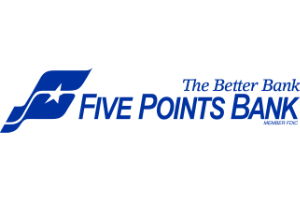 Photo Gallery