Farm Produce
Superintendent: Terri Boltz - - 308-390-5561 -

Exhibit Checkin: Wed, Jul 19 form 4:00 pm - 7:30 pm - No exhibits accepted after 7:30 pm
General Information:
Articles must be in the hands of the superintendents at entry time - no exhibits are accepted after 7:30 p.m.
Awards will be made according to merit, but no awards to articles not worthy.
Articles must be removed from 3:00 – 4:30 p.m. Sunday, July 23.
Exhibits should be dirt free and attractive.
Paper plates and containers will be furnished.
All articles must be grown by the exhibitor in the 2023 crop year except where noted and sworn to requested.
---
Beans
Dry beans may be from previous years' crop.
C01363 Green beans in pods, plate of 10
C01364 Yellow beans in pods, plate of 10
C01365 Lima beans in pods, plate of 10
C01366 White dry beans, dry pint
C01367 Colored dry beans, dry pint
C01368 Lima dry beans, dry pint
C01369 Any other, plate of 10
Beets
Wipe clean, do not wash.
C01373 Red table, three
C01374 Beet, largest
Cabbage
One head.
C01379 Green
C01380 Flat
C01381 Red
C01382 Largest
Carrots
Wipe clean, do not wash.
C01387 Half long, three
C01388 Long, three
C01389 Largest
Cucumbers
C01401 Slicers, three
C01402 Yellow seeds, three
C01403 Pickling, plate of 12, short stem
C01404 Dills, plate of 6
C01405 Burpless slicers, three
Feature Exhibit
Judged for quality and general appearance. No canned goods. One per family - entry will be shown in bushel basked turned on side. Basket furnished by the superintendent. Entry to be an assortment of edible garden vegetables consisting of six or more varieties in a suitable amount to exhibit in a bushel basket. Judged for quality and general appearance.
Field Corn
C11301 Yellow dent, ten ears
C11302 Calico, any color (squaw), ten ears
Field Seeds
Last year's crop may be exhibited if this year's crop is not harvested.
C21331 Sorghum (Kaffir, etc), one peck
C21332 Soybeans, one peck
Forage Sheaves
At least three inches in diameter, neatly bound and well cured, will not be scored on leafiness, color, general quality for forage. Soybeans should be of sufficient maturity to show head or seed characteristics.
C21341 Alfalfa
C21342 Blue stem
C21343 Brome-grass
C21344 Sweet clover
C21345 Soybeans
C21346 Tall wheat grass
C21347 Red clover
Fresh Fruit
Must be raised by exhibitor, three on plate - apples must have stem left on.
C21538 Peaches
C21539 Pears
C21540 Plums, tame red
C21541 Plums, tame blue
C21542 Plums, wild
C21543 Blue grapes
C21544 White grapes
C21545 Red grapes
C21546 Wild grapes
C21547 Raspberries
C21548 Wild elderberries
C21549 Unusual fruit
Grain Sheaves
Should be three inches in diameter and neatly bound with leaves stripped off.
C11333 Oats
C11334 Wheat
C11335 Rye
C11336 Barley
Miscellaneous
Roots need NOT be washed (dirt free).
C01501 Eggplant, two
C01502 Kohlrabi, three
C01503 Parsnips, three
C01504 Turnips, three
C01505 Swiss chard, three leaves in jar
C01506 Rhubarb, six stalks, leave 1" green tops
C01508 Radish, four on a plate
C01509 Okra, three on a plate
C01510 Parsley, potted plant
C01511 Any other herb, potted plant
C01512 Broccoli, two stalks
C01513 Cauliflower, one head
C01514 Brussel sprouts, four
C01515 Dill, one stem
C01516 Peas, six on a plate
C01517 Garlic, three
C01518 Any other vegetable
Muskmelon
Display one.
C21417 Muskmelon
C21418 Honeydew
C21419 Cantaloupe
Onions
Three, mature, clean, not washed.
C01422 Sweet, (Spanish, Bermuda, etc.)
C01423 Red
C01424 Yellow
C01425 White
C01426 Largest
C01427 Very largest,1 on plate
Peppers
Plate of three.
C01432 Red, sweet
C01433 Green, sweet
C01434 Yellow, sweet
C01435 Pimento
C01436 Yellow, hot
C01437 Red, hot
C01438 Green, hot
C01439 Largest, one only
C01440 Any other
Popcorn
C11315 Strawberry popcorn, ten ears
C11316 White, ten ears
C11317 Yellow, ten ears
Potatoes
Plate of 6 - cleaned not washed
C01445 White
C01446 Red
C01447 Russet
C01448 Largest single specimen
Pumpkins & Squash
Display two except for largest or as indicated.
C01453 Sweet pie, small, 8"
C01454 Field pumpkin
C01455 Hubbard squash, any color
C01457 Summer squash
C01458 White scallop squash
C01459 Table or acorn squash
C01460 Banana squash
C01461 Butternut squash
C01462 Buttercup squash
C01463 Zucchini
C01464 Largest pumpkin, one
C01465 Largest zucchini, one
C01466 Gourds, six or more
C01467 Largest banana, one
C01468 Largest summer, one
C01469 Ornamental pumpkins
C01470 Ornamental corn, plate of ten ears
C01471 Any other squash
CO1472 Spaghetti squash
Special Class Vegetables
Naturally grown, dirt free, not dressed up.
C01522 Unusual variety vegetables
C01523 Oddity specimen
Stalk Display
Entries will be judged for forage value as well as grain, except bromecorn. Stalks, three or more, may be shown freshly cut. Exhibitors must others enclosed in plastic bags.
C11352 Field corn, best, three stalks
C11353 Field corn, tallest, one stalk
C21354 Grain milo, five stalks
C21355 Corn forage, five stalks
C21356 Sorghum forage, five stalks
C21357 Sunflower, best tame, head only w/short stem
C21358 Sunflower, tallest tame
Sweet Corn
C11305 Sweet corn, ten ears
Threshed Grains
One peck.
C21323 Winter wheat
C21324 Winter Rye
Tomatoes
C01475 Red, three
C01476 Yellow, three
C01477 Red cherry, six on plate
C01478 Preserving, yellow pear shape, six on plate
C01479 Grape, six on plate
C01480 Roma, three on plate
C01481 Largest, one only
Watermelon
C21410 Round, one
C21411 Long, one
C21412 Largest specimen
Feature Sponsor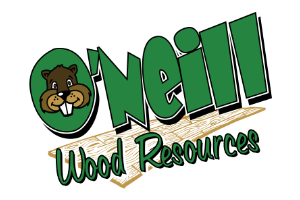 Photo Gallery