Arts & Crafts Photography
Superintendent: Ann Beckmann - - 308-383-2525 -

Exhibit Checkin: Wed, Jul 19 form 4:00 pm - 7:30 pm - No exhibits accepted after 7:30 pm
General Information:
Articles must be in the hands of the superintendents at entry time - no exhibits are accepted after 7:30 p.m.
Articles shown and awarded prizes previously are not eligible.
Two entries per class - if an exhibit is listed by class, it cannot be entered under miscellaneous.
Exhibits must be picked up from 3:00 – 4:30 pm Sunday, July 24.
---
Age 75+
E01050 Art
E01051 Decorative Accessories
E01052 Wood Craft
E01053 Misc.
Amateur Photography
Snapshots, black/white or colored, must be mounted on 14X22 stiff cardboard. There must be five pictures in a series, which tell a story. The pictures must be captioned and attached to the exhibit. Attach a hanger for appropriate hanging. The same photographs may NOT be entered in both 4-H and open class.
E01032 Animal
E01033 Landscape
E01034 Nature
E01035 Seascape
E01036 Human interest, people as subject of photo
E01037 Inanimate, still life, machinery, other
E01038 Flowers
E01039 Picture story
Amateur Photography Snapshots
Snapshots, 5X7 or larger, black/white or color. Must be framed or matted and have a hanger for hanging.
E01040 Animal
E01041 Seascape
E01042 Human interest
E01043 Still life
E01044 Flowers
E01045 Birds
E01046 Insects and fish
E01047 Anything antique
E01048 Landscape
E01049 Any other
Art
E01901 Picture, original oil painting, still life
E01902 Picture, original oil painting, landscape
E01903 Picture, original oil painting, animal
E01904 Picture, original oil painting, portrait
E01905 Still life, watercolor
E01906 Landscape, watercolor
E01907 Animal, watercolor
E01908 Portrait, watercolor
E01909 Flowers, watercolor
E01910 Picture, pastel
E01911 Picture, original acrylic, still life
E01912 Picture, original acrylic, landscape
E01913 Picture, original acrylic, animal
E01914 Picture, original acrylic, portrait
E01915 Picture, mixed media
E01916 Pen and ink drawing
E01917 Pencil drawing
E01918 Magic marker drawing
E01919 Charcoal
E01920 Scratch work
E01921 Stained glass, wood frame
E01922 Stained glass, metal frame
E01923 Stained glass, pattern
E01924 Stained glass, original
E01925 Abstract art, any media
Ceramics
E01001 Ceramic piece, one firing
E01002 Ceramic piece, two firings
E01003 Ceramic piece, three firings
E01004 Ceramic, stained
E01005 Unusual finish
E01006 Porcelain doll
E01007 Christmas
E01008 Holiday, no Christmas
China Painting
E01012 Flowers
E01013 Still life
E01015 Landscape
E01017 Portrait
E01018 Animals, wildlife
E01019 Jewelry and small pieces
E01020 Miscellaneous
Decorative Accessory
Handmade.
E01960 Holiday centerpiece, no Christmas
E01961 Centerpiece, Christmas
E01962 Centerpiece, any kind
E01964 Silk flower arrangement
E01965 Floral arrangement, any kind (dried, straw, plastic, fiber)
E01966 Driftwood arrangement
E01967 Accessory, red, white & blue
E01968 Holiday accessory, no Christmas
E01969 Christmas accessory
E01970 Hat
E01971 Fabric doll
E01972 Fabric animal
E01973 Decorative novelties (beads, buttons, ribbon, doily, lace)
E01975 Birdhouse
E01976 Angel
E01977 Misc.
Decorative Art
E01926 Pencil drawing, colored
E01927 Tole, floral
E01928 Tole, animals, birds
E01929 Tole, still life
E01930 Tole, landscape
E01931 Tole, centerpiece
E01932 Fabric painting
E01933 Sculpture
E01934 Wheat weaving
E01935 Miscellaneous
E01936 Weaving
E01937 Decorated clothing
E01938 Art, any media
Miscellaneous Crafts
E01980 Scrapbook
E01981 Dolls, ribbon, net, yarn, Styrofoam, plastic, etc.
E01982 Models, kits
E01983 Bracelet, handmade
E01984 Necklace, handmade
E01985 Misc. handwork
E01986 Recycled product, metal, cloth, plastic
E01987 Recycled product, miscellaneous
Plaster Craft
E01021 Animal figures
E01022 Human figures
E01023 Child or comical plaque/statue
E01024 Miscellaneous
Wood Craft
E01988 Wood burning, pattern
E01989 Wood burning, original
E01990 Wood burning, any kind
E01991 Woodcarving, figurine, etc.
E01992 Wood carving, painted
E01993 Wood carving, stained or natural
E01994 Wood carving, miscellaneous
E01995 Wood toy
E01996 Wood furniture (magazine rack, table, small cabinet, etc.)
E01997 Wood accessory (tie rack, bookend, bowl, plate, frame, etc.)
E01998 Misc. wood article
E01999 Wood cutout, holiday or seasonal
Wreath, Swag, Wall hanging
E01940 Floral
E01941 All natural, dried
E01942 Novelties, wood cutouts
E01943 Novelties, fabric dolls, rabbits, etc.
E01944 Holiday, no Christmas
E01945 Christmas
E01946 Wreath
E01947 Beads, buttons, doilies or lace
E01948 Crazy & fun
E01949 Misc.
E01950 Wall hanging, any kind
Feature Sponsor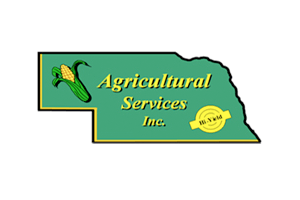 Photo Gallery