Saddle Horse
Superintendent: Monique Nelson - - 308-383-8565 -

Exhibit Checkin: Sat, Jul 22 form 7:00 am - 8:30 am - No exhibits accepted after 8:30 am
General Information:
Judging of horses: Sunday, July 12, 9:00 a.m. Open class horses arrive and leave on Sunday, July 22.
Open-show horses will not use barns.
Register for classes on the day of the show.
Classes will be closed to registration as the class ahead of it enters the arena.
We reserve the right to split a class if more than six are registered (for that class).
No riding of horses on the track.
More than one family member may use a horse but only once in each age group.
The West boundary for horses is the first hardtop road west of horse barns.
Any signs stating boundaries by the fair superintendent or fair board members must be observed.
No crossovers between classes B226 and B227.
Appropriate attire is required.
---
Use the links below to create an account or sign in to get registered for Open Class.
Create Account
Sign In
Halter
All Breeds.
B201 2023 Weanling filly
B202 Yearling filly
B203 Two & three-year old filly
B204 Four-year old filly
B205 Aged Mare
B206 Pony mares under 14 hands
B207 Grand & reserve mare
B208 Yearling gelding
B209 Two & three-year old gelding
B210 Four-year old gelding
B211 Aged gelding
B212 Pony gelding under 14 hands
B213 Grand & reserve gelding
B221 Showmanship 8 & Under
B222 Showmanship 9 to 15
B223 Showmanship 16 & over
Performance
B224 English Pleasure
B225 English Equitation
B226 Lead line rider 6 years or younger
B227 Walk-trot rider 10 years or younger
B229 Snaffle bit pleasure horse 2 & 3 years old
B230 Western pleasure 8 & under
B231 Western pleasure 9 to 15
B232 Western pleasure 16 & over
B233 Pony pleasure rider 15 years or younger
B234 Horsemanship 8 & under
B235 Horsemanship 9 to 15
B236 Horsemanship 16 & over
B237A Horseshoe Poles 9 to 15
B237 Horseshoe Poles 8 & Under
B238 Horseshoe Poles 16 & Over
B239 Keyhole 8 & under
B240 Keyhole 9 to 15
B241 Keyhole 16 & over
B242 Barrel Racing 8 & under
B243 Barrel Racing 9 to 15
B244 Barrel Racing 16 & over
B245 Pole Bending 8 & under
B246 Pole Bending 9 to 15
B247 Pole Bending 16 & over
B248 Figure 8 Race (stake) 8 & under
B249 Figure 8 Race (stake) 9 to 15
B250 Figure 8 Race (stake) 16 & over
Feature Sponsor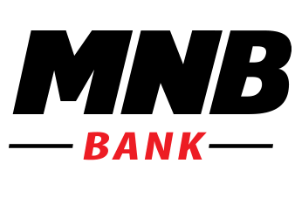 Event Registration
Get registered to participate in this years fair events.
Photo Gallery